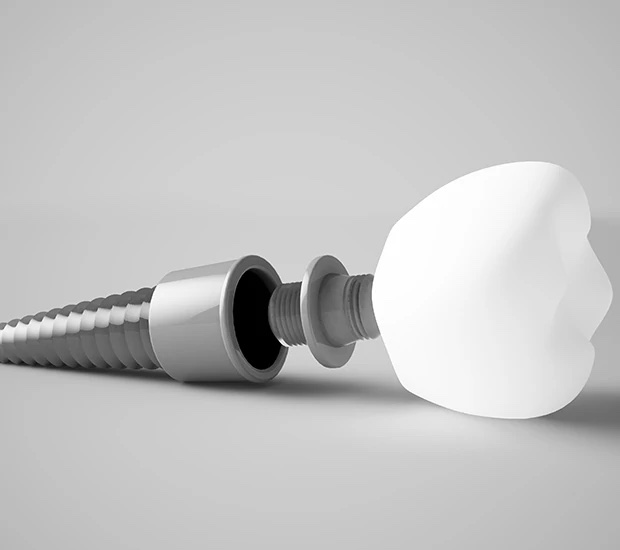 The planning and commissioning of a complete smile makeover may necessitate a team of several dental professionals. More often than not, that team is headed by a prosthodontist. A prosthodontist focuses primarily on the restoration and replacement of missing or damaged teeth and creating functional, natural-looking smiles for patients.
A prosthodontist is available at Fort Lauderdale Dental Studio in Fort Lauderdale and the surrounding area. Though much of what we do involves repairing and replacing teeth with a variety of removable or fixed prosthetic options, our team also corrects issues stemming from the lips, gums, and facial features. Ultimately, we strive to restore or preserve dental function, appearance, and health through proper diagnosis, treatment planning, restoration, and maintenance.
Whether you want to improve comfort and functionality, desire a more attractive smile, or both, a prosthodontist is the professional for you. Our entire staff stands ready to answer your questions and address any concerns. Call (954) 519-7792 to schedule a consultation with Fort Lauderdale Dental Studio and the team today.
How Prosthodontist Differ From General Dentists
Prosthodontists are recognized as the go-to professionals for replacing anything in the mouth. While various types of dentists have some training in restorative dentistry, prosthodontists have years of additional education.
Upon completing dental school, prosthodontists must receive an extra three years of advanced training through a graduate program accredited by the American Dental Association. To ensure their skillsets match their knowledge, aspiring prosthodontists combine their specialized education with hours of clinical experience.
"To ensure their skillsets match their knowledge, aspiring prosthodontists combine their specialized education with hours of clinical experience."
Board-Certified Prosthodontists
Many prosthodontists choose to seek board certification to set them even further apart from other dental professionals. This designation demonstrates a commitment to lifelong learning and ethical practices. Board certification also shows that the professional values the patient-doctor relationship and is devoted to advancing restorative dentistry.
To obtain board certification, a prosthodontist must successfully pass the American Board of Prosthodontics' four-part examination. The ABP requires certified professionals to undergo the recertification process every eight years to ensure they are current on best restorative practices.
"Many prosthodontists choose to seek board certification to set them even further apart from other dental professionals."
Why Prosthodontics
Patients who can benefit from a prosthodontist's care and knowledge often have complex or atypical dental restoration needs. A prosthodontist can help with the following issues:
Cleft palates or missing teeth
Complete and removable partial dentures
Complex care management
Cosmetic dentistry
Dental implants
Oral cancer reconstruction
Snoring and sleep disorders
Temporomandibular joint syndrome/disorder
Tooth replacement
Traumatic facial injuries
While cosmetic dentists and general dentists can provide care for some of the above issues, consultation with a prosthodontist before undergoing dental restoration helps explore various treatment options. Prosthodontists have advanced training and utilize the most current restoration technology and techniques. Moreover, these professionals work with an understanding of the mouth's intricate dynamics, which helps achieve optimal smile makeover results.
"Prosthodontists have advanced training and utilize the most current restoration technology and techniques."
Areas of Prosthodontic Treatment
All prosthodontic patients undergo an extensive examination and consultation before receiving treatment. Once the doctor has a deep understanding of a patient's needs, an in-depth treatment plan is devised that may or may not necessitate several other dental professionals. Though the list of treatments is extensive, prosthodontists generally offer the following services:
Crowns: Patients may need crowns if they recently underwent a root canal or have fractured, misshapen or broken teeth. Crowns cover the entire visible surface of a tooth above the gum line. They are sometimes also known as caps.
Porcelain Veneers: Veneers are ultra-thin casings of ceramic that cover the front of the tooth. Veneers reshape, elongate, or change the color of teeth. Occasionally they are implemented to close small gaps.
Dental Implants: Implants are necessary to replace missing or severely damaged teeth. Implants consist of titanium steel posts that the dentist embeds into the gum line via a surgical procedure. These posts fuse to the jawbone and provide unwavering support for the cap, designed to look and feel like a natural tooth.
Dentures: Full and partial dentures help improve the aesthetics and functionality of a person who is missing several teeth. Implant-supported dentures provide additional stability. They are attached to the implants rather than resting on the gums.
Fixed Bridges: This method involves using a natural tooth on either side of a gap to support a bridge of one or more artificial teeth. The placement of a bridge usually takes several dental visits. Bridges may last for 10 to 15 years.
"All prosthodontic patients undergo an extensive examination and consultation before receiving treatment."
Finding a Local Prosthodontist
Luckily, finding a local prosthodontist is now easier than ever. Online review sites, such as Healthgrades, are a popular starting place for many potential patients when looking for a new prosthodontist. These allow individuals to compare and contrast potential providers. Patients can also turn to a practice's social media practice to determine if a doctor may be a good fit for them.
More traditional patients can also rely on word-of-mouth referrals from their friends, family members, or doctors. Regardless of whatever method an individual chooses, everyone should begin their search knowing what they are looking for: Do they want a prosthodontist that is nearby for optimal convenience? Are they looking for someone who treats all ages so that they can take the whole family? These questions can help guide one's search.
"Luckily, finding a local prosthodontist is now easier than ever."
Questions Answered on This Page
Q. What makes prosthodontists different from general dentists?
Q. How can a prosthodontist become board-certified?
Q. Why should I see a prosthodontist over a cosmetic or general dentist?
Q. What are the various areas of prosthodontic treatment?
Q. How can I find a local prosthodontist?
People Also Ask
Q. What should I do if I lose teeth?
Q. What are the benefits of dental implants?
Q. Why are dentures a preferred treatment?
Frequently Asked Questions
Q. Why might a dentist refer patients to a prosthodontist?
A. A dentist may refer clients to a specialist if the restoration needs are complex or atypical. General dentists may also give referrals if they do not perform particular procedures. Even without a referral, consulting a prosthodontist provides additional information.
Q. What type of professional should individuals see for restorative dentistry?
A. Ideally, persons needing restorative dental procedures should work with a prosthodontist. Though several other types of dental professionals can offer restoration services, a prosthodontist provides the latest techniques. Many other dental professionals turn to prosthodontists for guidance and advice.
Q. Does it matter if a prosthodontist is board certified?
A. Board certification is not necessary to practice prosthodontics. Moreover, prosthodontists without board certification are just as committed to excellence as those with it. However, when you work with board-certified prosthodontists, you have peace of mind that they are current with the newest practices, familiar with the most advanced technology, and provide state-of-the-art care.
Q. Which restorative dentistry services are right for me?
A. The answer depends on several unique factors. For some patients, the need for functionality dictates treatment. For others, the motivating factor is aesthetics. For many, it is both. The dentist and prosthodontist will work together to advise each person of available options and suitable treatment plans.
Q. Can a prosthodontist fix broken dentures?
A. In most cases, yes. However, some dentures are irreparable. This may be due to age, severe damage, or the location of the break.
Q. How does a prosthodontist differ from a cosmetic dentist?
A. Prosthodontists undergo an additional three years of graduate school and training. Cosmetic dentists, on the other hand, attend weekend or maybe weeklong courses to advance their knowledge. Moreover, the ADA does not recognize cosmetic dentistry as a specialty. Prosthodontics is one of nine specialties it does recognize.
Prosthodontist Terminology
Adult Speech Aid Prosthesis

Adult speech aid prosthesis is a maxillofacial prosthesis that helps improve speech in adult cleft palate patients by sealing off a palatal cleft or by changing an incompetent soft palate.
Alloplast

Alloplast is a material that professionals implant into the tissue to surgically replace missing tissue.
Bioadhesion

Bioadhesion is a chemical reaction that results from the successful attachment between biologic materials and other materials; one example is the adhesion between a person's mouth and a restoration or prosthesis.
Bruxomania

Bruxomania is the process by which an individual continually grinds his or her teeth as a neurotic habit while awake.
Cantilever Fixed Dental Prosthesis

A cantilever fixed dental prosthesis is a complete or partial denture with a pontic that is supported by at least one abutment.
Commissure Splint

A commissure splint is a device that a professional places between the lips to assist in widening the opening between the lips when other attempts have failed.
Dental Esthetics

Esthetics involves applying the concept of the philosophy behind esthetics to natural teeth, artificial teeth and restorations while maintaining a focus that the replacement must be fully-functional.
Esthetics

Esthetics involves focusing on the overall appearance of someone's teeth and facial features. This term especially applies to cosmetic dentistry.
Maxillofacial Prosthetics

Maxillofacial prosthetics replaces and restores missing bone in the upper jaw and face to remedy issues resulting from trauma or injuries at a young age.
Occlusal Splints

An occlusal splint is a device that treats patients with bruxism, who grind their teeth while sleeping at night, by preventing wear and tear.
Osteonecrosis of the Jaw

Osteonecrosis of the jaw occurs when the jaw experiences exposure after a dental extraction and begins to starve from a lack of blood.
Peg Literal Incisors

Peg lateral incisors occur when the second tooth in the upper front teeth, on either side of the mouth, does not grow properly and is small and pointed.
Prosthetics

Prosthetics is the surgical and dental process that focuses on the design, construction and fitting of dental prostheses that replace missing or damaged teeth.
Vacuum Formed Mouthguard

A vacuum formed mouthguard involves customizing the mouthguard to match a mold of the individual patient's teeth for a perfect fit.
Call Us Today
Prosthodontics can bring your smile back. We at Fort Lauderdale Dental Studio can help. Call us today at (954) 519-7792​​​​​​​ to schedule an appointment or learn more about our services.
Helpful Related Links