BRAND NEW SMILE ALL IN ONE DAY!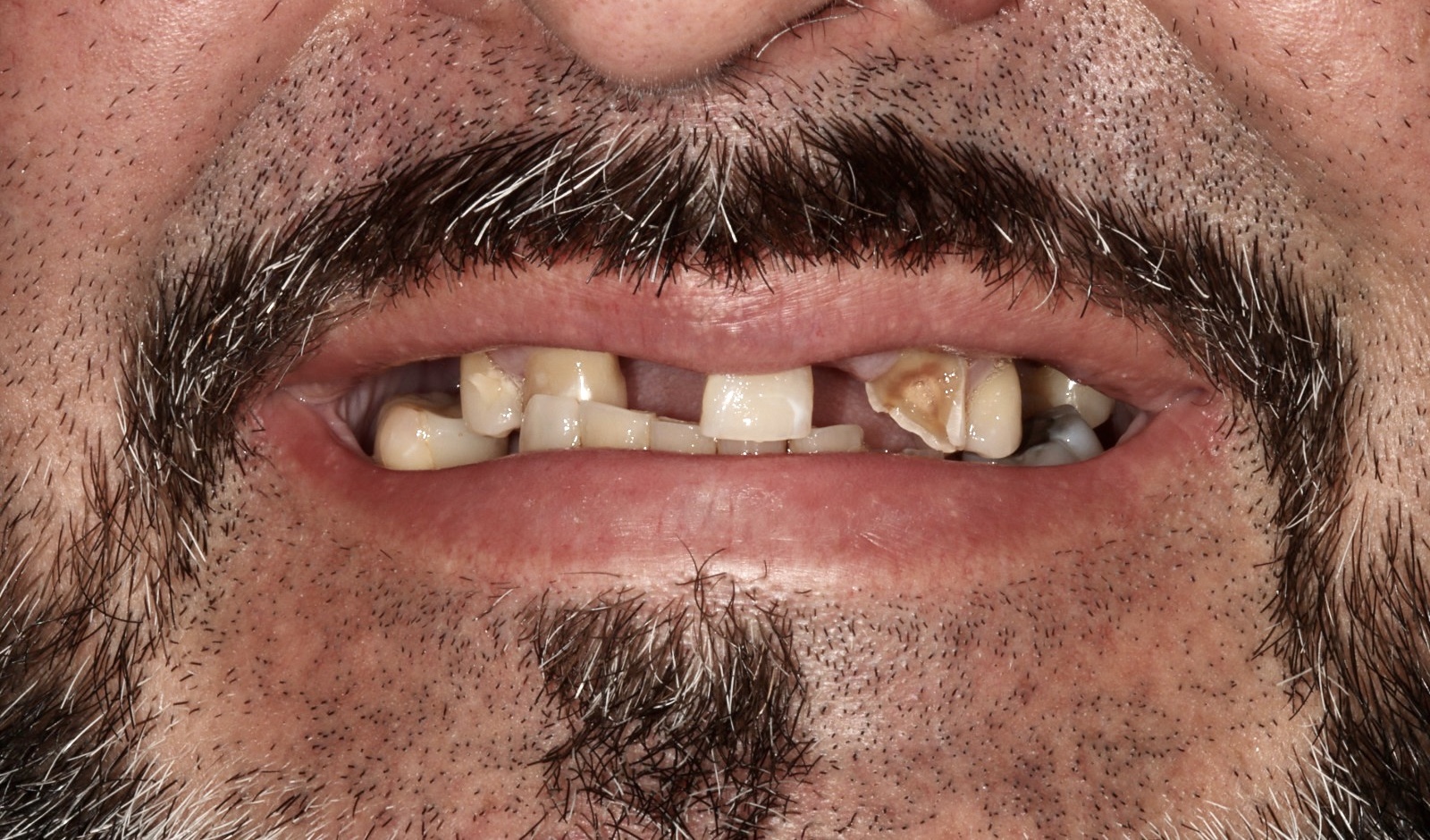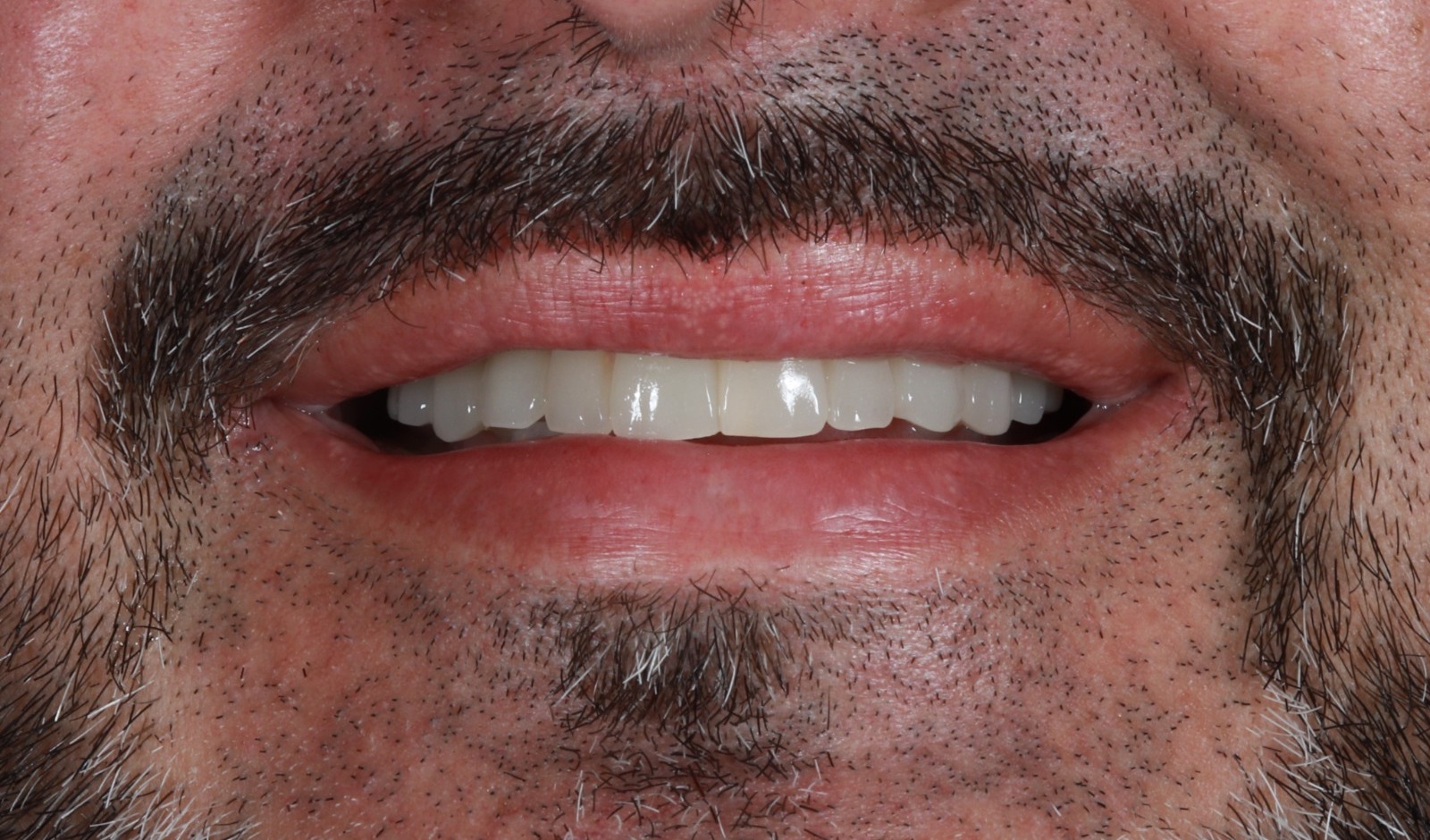 What do we do when the patients have teeth that can no longer be restored but the patient wants an amazing smile. The answer is a dental implant supported fixed prosthesis also known as an All on "X" prosthesis. On the same day all the upper teeth were extracted and dental implants went in. Believe it or not the before and after photos were taken one day apart. We use dental technology that allows us to deliver a beautiful looking temporary prosthesis the next day after teeth removal and implant placement. Amazing result. Next step: Lower teeth.
CROWNS & VENEERS LEAD TO A MORE CONFIDENT SMILE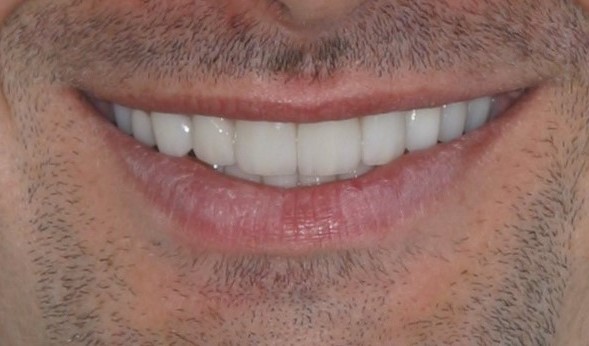 Our patient came in ready for a change. He had always been unhappy with his canted smile line and how on the left side his teeth looked shorted than on his right side. After collecting all the data needed for his smile planning and design we decided to treat him with 10 dental veneers and 2 crowns. He is extremely happy with results and now feels more confident. This is one of our favorite cases.
DENTAL VENEERS - BRIGHTER SMILE FOR A SPECIAL EVENT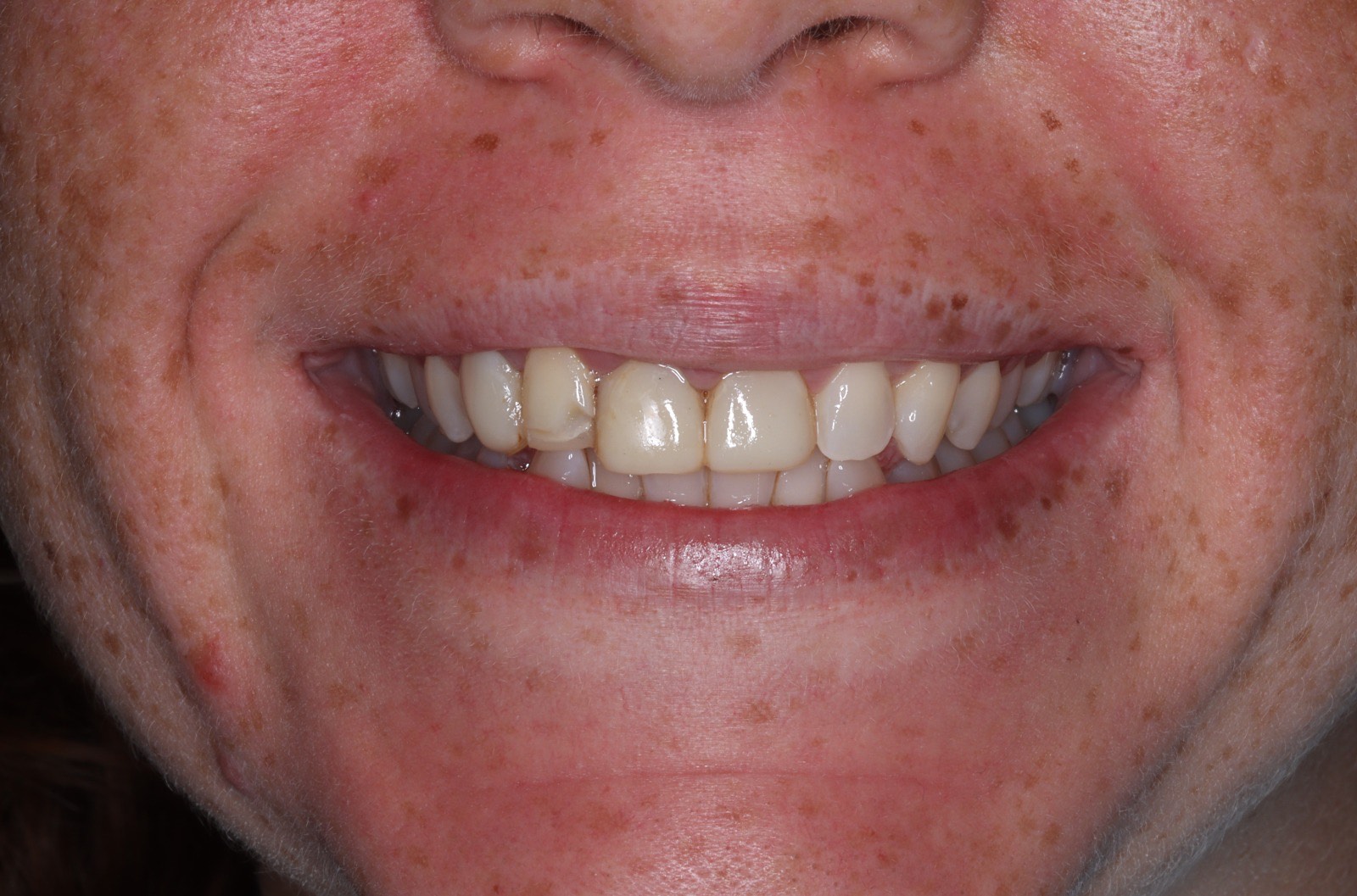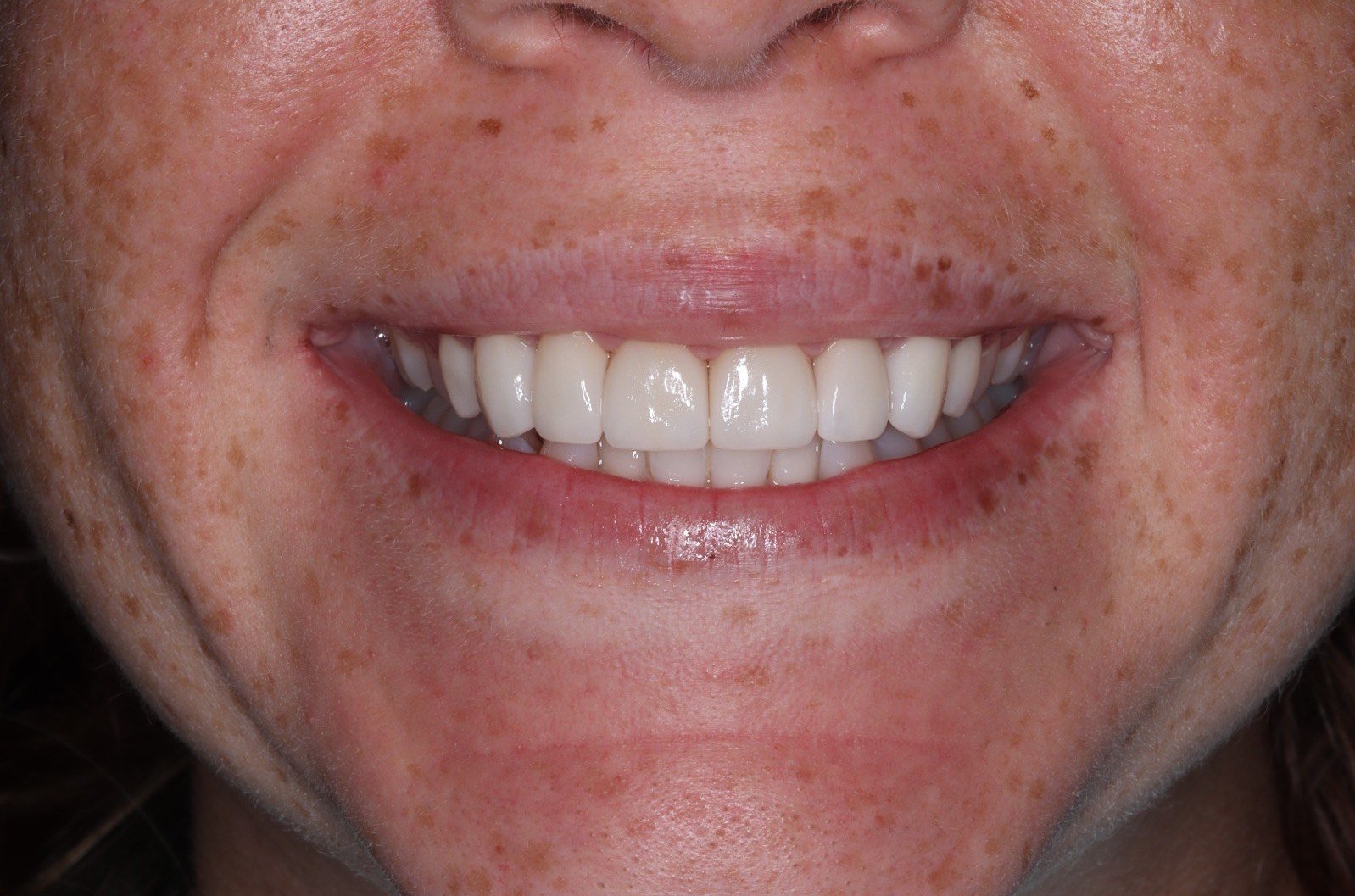 Our patient came us asking about dental veneers. She had a very important event coming up and she wanted to look her best. She was concerned about her failing composite restorations and the discoloration of her teeth.After collecting all the data needed for her teeth design we concluded that 8 dental veneers could give her the result she was looking for. The after photo shows a brighter smile that looks natural.
CROWNS & WHITENING!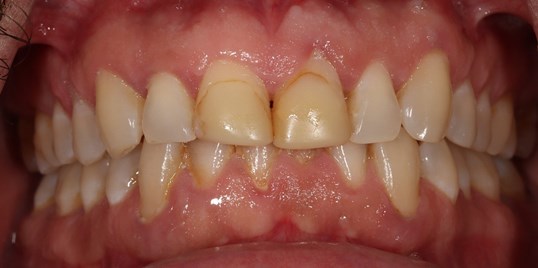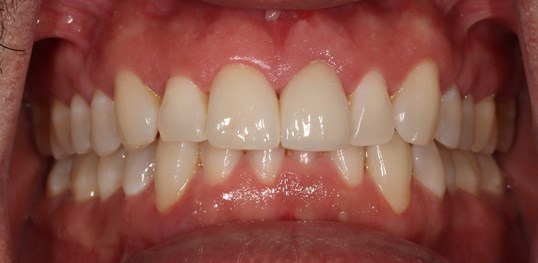 We treated this patient's gums, put crowns on the two front teeth and did teeth whitening. This patient is an artist who really felt it was important to have a great smile. He is now receiving Invisalign and is happy with his new smile, stating that he is so happy that he found the dentist he will have for the rest of his life! Wow, what a difference in that smile!
DENTAL ESTHETIC VENEERS & IMMEDIATE SPACING AND COLOR CORRECTION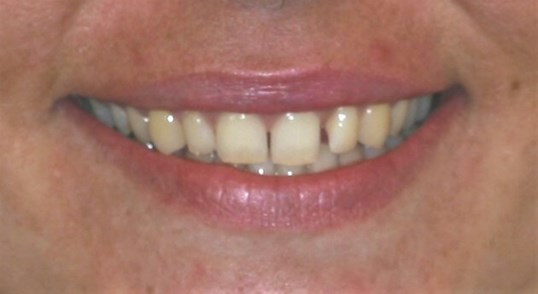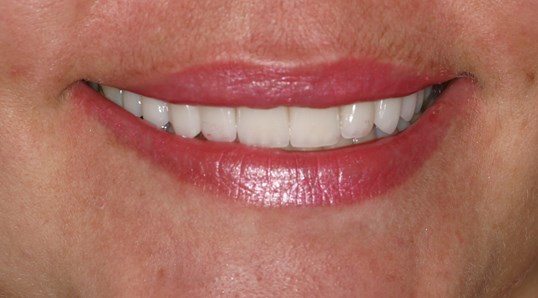 This patient came in with some esthetic concerns about her smile. Her top concerns were the yellow color and spacing between her teeth, she also wanted a more permanent solution for these concerns, and one that didn't require much maintenance. After carefully designing her case, we decided to treat her with porcelain veneers and whitening. The treatment took about 20 days, and she left with a smile that she had envisioned. Look at the difference!
CHIPPED TEETH REPAIRED IN ONE VISIT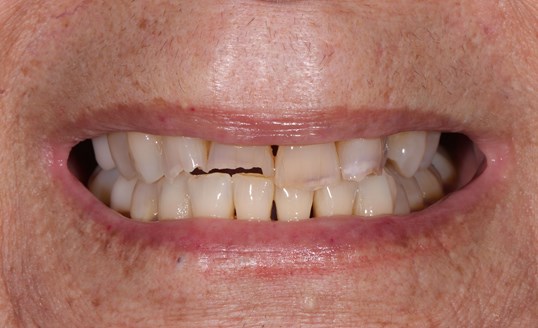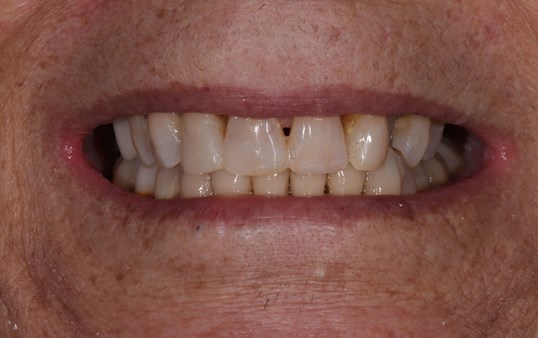 This patient came in with chipped front teeth and wanted an immediate fix. We designed the look and function of the restorations before having the patient approve. This was done in one visit, and the patient walked out happy with her new smile! Look at the correction and smile after the procedure!
NEW FIXED IMPLANT SUPPORTED DENTURE!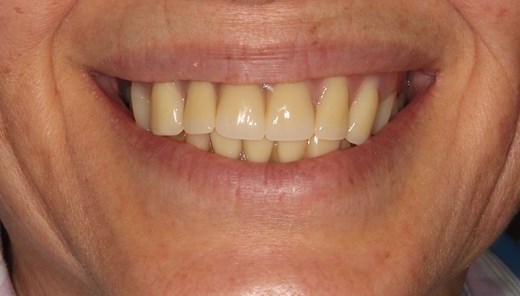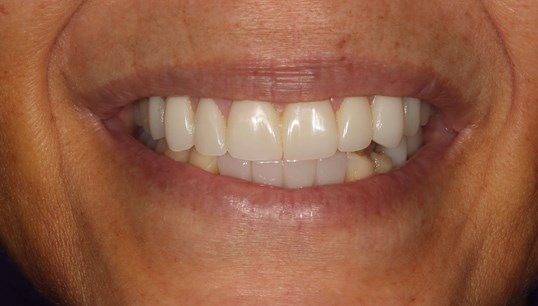 This patient had been a denture wearer for many, many years. As it often happens, she was never happy with her removable dentures. She claimed she never liked the teeth on her existing denture, stating that they were too big, too long and they didn't fit her face. To be able to convert this patient into a fixed denture, we used dental implants and her new fixed-denture was built to be retained by more life-like looking teeth. She couldn't be happier, and has told us that people now stop her and compliment her smile. She is now eager to have the same difference with her bottom teeth.
ESTHETIC DENTAL VENEERS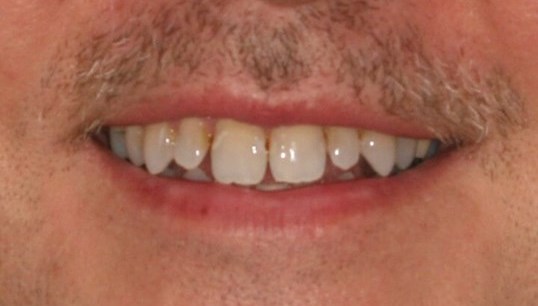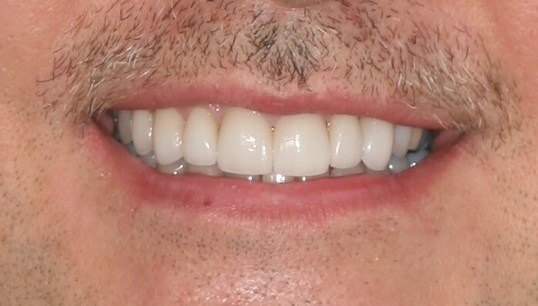 This patient came in wanting to improve his smile. After a thorough data collection, we came up with a design that the patient loved and approved. We moved forward with eight dental veneers, and gave him a new smile. Look at the difference in the patient's smile!
CORRECTION OF A "GUMMY SMILE"!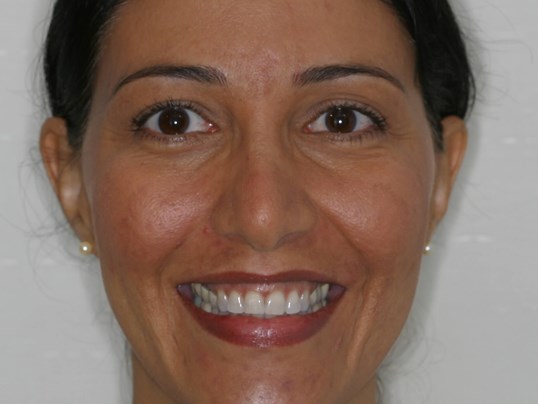 Our patient did not like her gummy smile, and wanted to see what we could do to correct it. A tooth lengthening procedure was done, followed by eight dental veneers. She can now walk around in confidence with a beautiful smile – and WOW! Look at that smile!
10-YEAR-OLD WORN DENTURES REPLACEMENT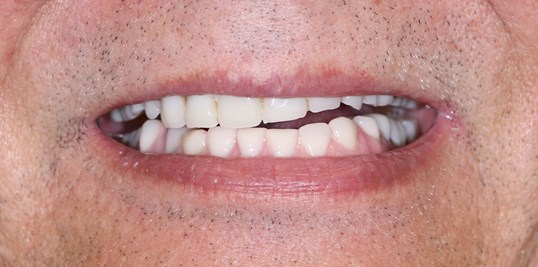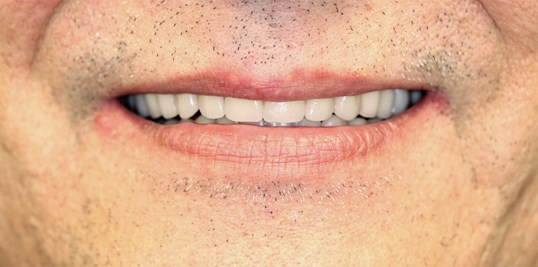 Our patient came in with a denture that was over 10 years old. Her denture was worn out from chewing, grinding, and just usual wear. It was time to replace them with new dentures. We corrected the tilt in his teeth, and smile. He is now more confident in his appearance and smile!
Get a brighter smile today!
Contact us now to schedule your appointment and have the smile you've dreamed about!
Get Started